Sofas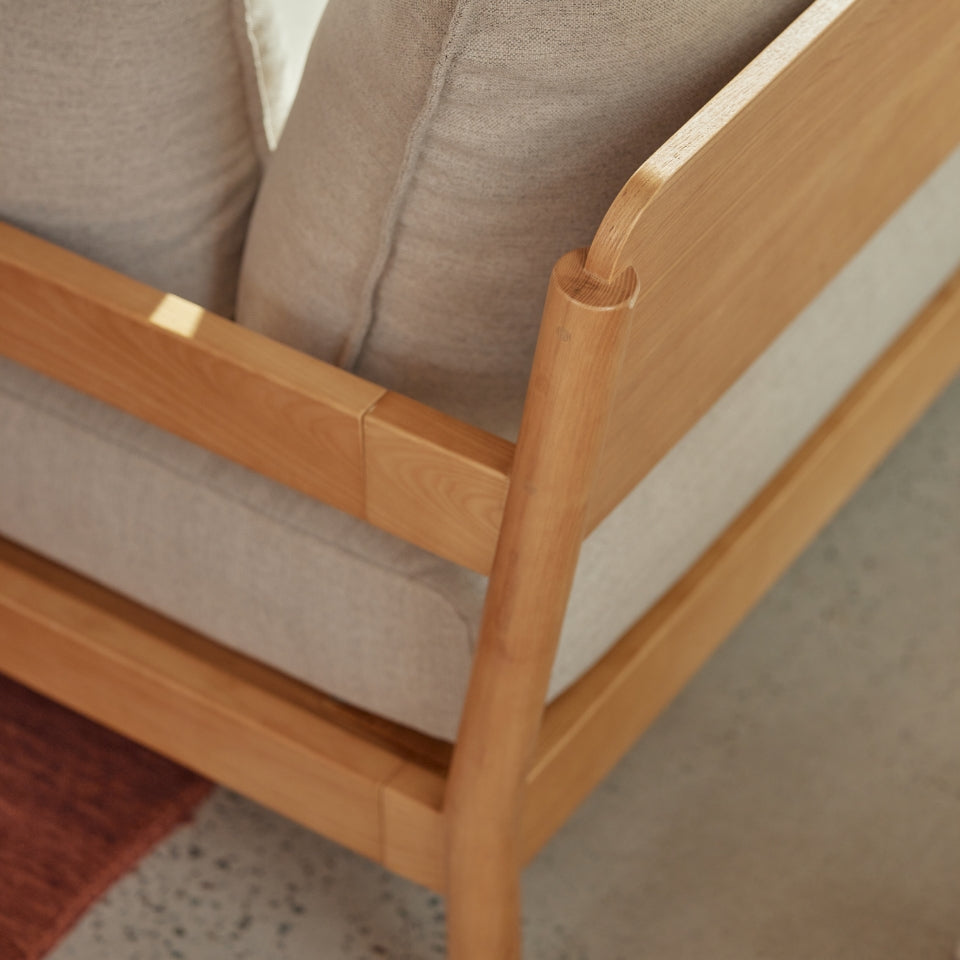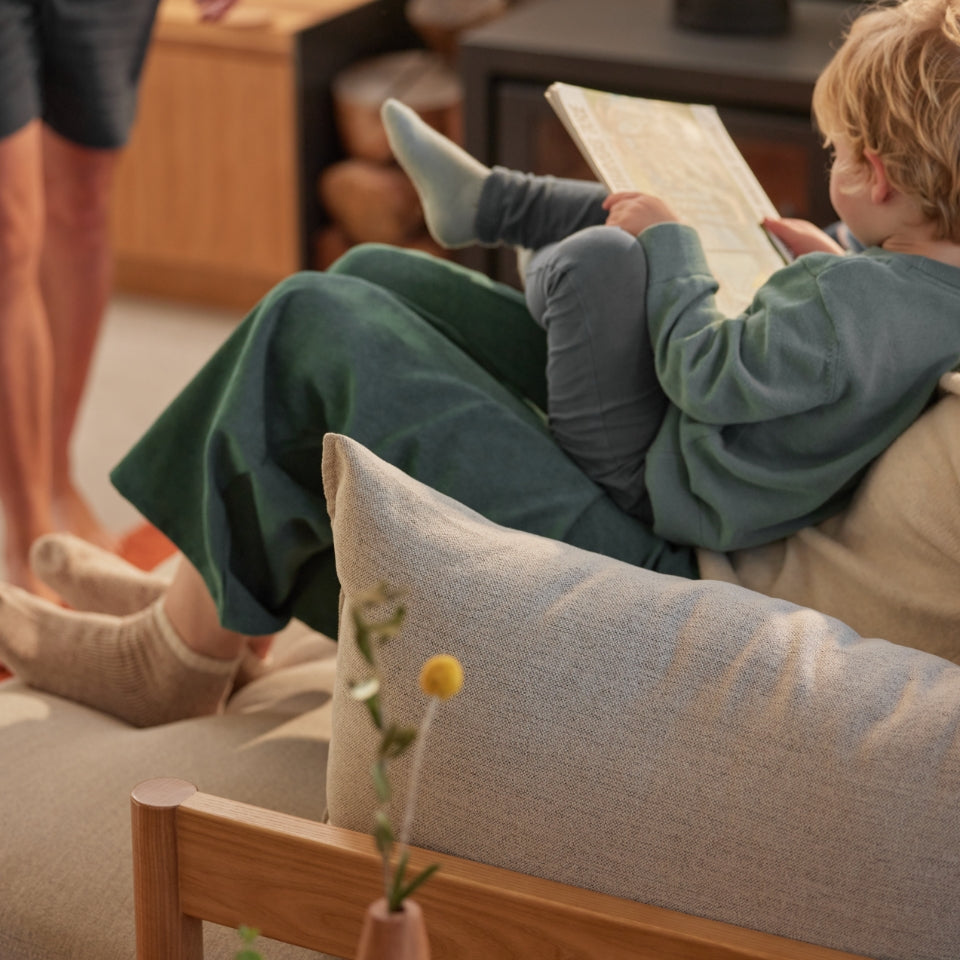 1. DIFFERENT BY DESIGN
Sustainable Durability
Both our sofas are built with solid foundations,
using a combination of sturdy high-quality plywood and hardwood. All of our timber is ethically sourced from sustainably managed forests and is carefully cut to reduce wastage.

Running against the grain of fast furniture, you can rest assured that your timber framed sofa will stand the test of time, without harming the earth.
2. MADE FOR LIFE'S MESSY BITS
Machine Washable Fabric
Ever dreamed of having a light coloured sofa, but
afraid of life getting in the way? Making a mess is no longer a problem with machine washable covers.

Our fabric is beautifully soft while remaining durable
and versatile, meaning you don't have to compromise between form and function.
3. FOR LOVERS OF LEISURE
Lasting Comfort
Comfort is at the core of what we do at Eva. We've used our years of mattress making expertise to deliver the same melt-into-bed level comfort to our sofas. With layers of supportive memory foam wrapped in a soft, duvet cover, our sofas are made for lounging.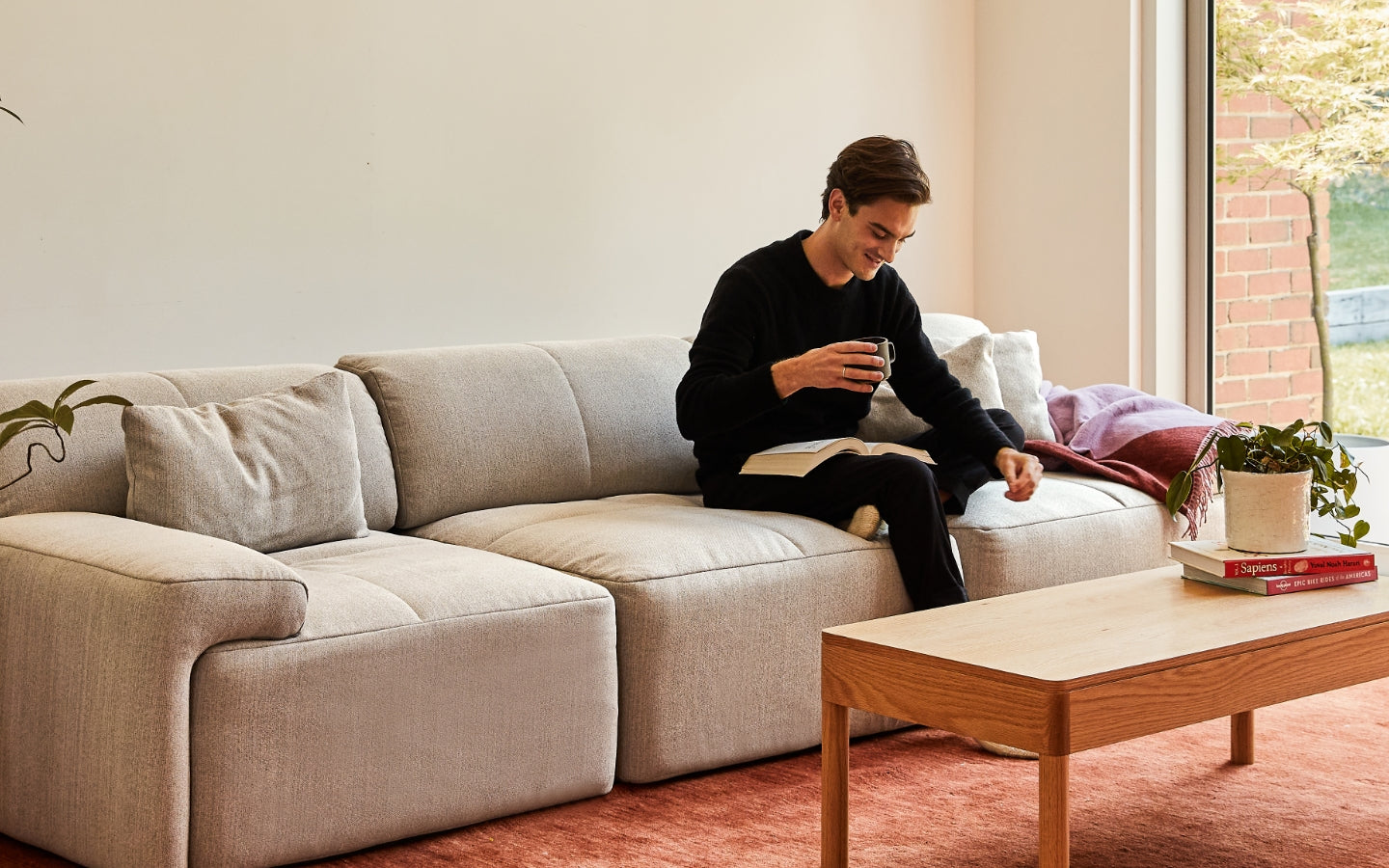 Free next day metro delivery
We offer fast delivery across Australia, with free next day delivery to metro locations.