Top #6 Ideal Gifts For The Impossible-To-Buy-For (Challenge Accepted)
Christmas is a wonderful, magical time. Even for those who don't celebrate (but remain totally open to presents), the season is full of early-marks, booze at barely reasonable hours & those fun office types who ask if you've finished your Christmas shopping & force you to respond, 'No Karen, I can barely pick a Netflix show to watch before my food gets cold, do I look like someone who does their Christmas shopping early?'
Fact: Gift giving is hard! Finding the perfect gift (or even an acceptable one) for that hard-to-buy-for family member is stressful & can lead to panic, nervousness or last-minute expensive jewellery purchases.
To help you avoid this, we've created a highly ambitious gift buying guide for the person who is impossible to buy for.
#1  Effort Presents
If you're not familiar with the concept of the effort present, it's something that you have created, crafted or curated just for the giftee. It's gotta be special, it's gotta be heartfelt, they gotta go awww, get it? It could be a cool collage of your favourite moments together from the year, some socks you knitted for their cat or a new organiser where you put in an inspirational quote at the start of each week of the year just so they have a special Monday. Queue the awww, our job here is done, back to the prosecco.

Key targets: Mums, spouses/partners, cats that need knitted socks.
#2 Experiences 
The best things in life aren't things! The rise of websites like Red Bubble or Airbnb's Experiences has made buying someone an adventure instead of a thing, super easy to do. What about a tour of Sydney's secret bars (with drinks included) Or a sunset photography session on Sydney Harbour for the sweet grams? Or a tear-jerking tour of some most popular ex-nightclubs where Sydneysiders used to enjoy themselves before the lockout?



Key targets: Brothers & Sisters, Brothers & Sisters-in-law, essentially hipster millennials.

#3 A product that solves a problem (that is not really a problem)
Solving tiny problems is what that the internet is perfect at. Really, it's quite beautiful how you can say 'Is that really a problem? & 'Damn that is pretty cool' in the same breath. Kickstarter, in particular, excels in this. Here is what you do:


1) Go to https://www.kickstarter.com/
2) Pick a category you think the person will enjoy e.g. Technology. 
3) Sort by most funded & look for something funded more than 12 months ago (to maximise the chance that it will arrive before Christmas).
4) Next, you take a gander at all the tiny, tiny (not entirely real) problems that have been solved. Light up LED dice? A waterproof laptop case? An organic air purifier? Ergonomic grips for the Nintendo switch? 
Consider. Them. Solved.
P.S. this post is not sponsored by Kickstarter, and we are not in any way affiliated with those cool cats (though those dice look pretty sweet).

Key targets: Younger brothers, spouses.
4# Subscription box
It's LITERALLY the gift that keeps on giving & it's pretty mind-boggling what you can get a subscription box for these days. Imagine someone thinking of you every month when they open an awesome package! We're talking almost infinite brownie points people. Infinite.

All your household needs, from toilet paper to razors to toothbrushes are done. You can get toys, t-shirts, flowers, snacks, underwear, watches (yes, a new watch every month), puzzles, anything & everything. You can even, for the geologically inclined, get small stones & rocks & stuff with cool information about them.

Everyone loves quartz right?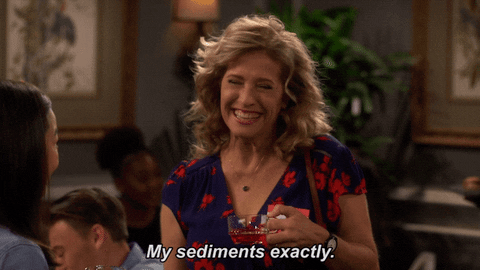 Key targets: Everyone who loves quartz. 
#5 A donation to a good cause.
Maybe the best gift you can give to someone is creating a better life for someone else? Many major Australian charities now offer Christmas worthy gift packages that have something you receive or print out for Christmas morning. You can most often pick the donation amount & we've listed a few below that you might like to consider.


https://youthoffthestreets.com.au/donate/
https://vincentcare.org.au/support-us/donate-online
https://www.safesteps.org.au/get-involved/donate/

Key targets: Everyone.
It's safe to say that everyone could be having better sleep! So we think that it's the perfect gift for everyone! Here at Eva, we've figured out the quickest way to get better sleep *drumroll*  improve your mattress! The good news is that all the normal rules still apply! Take advantage of our 120-night trial, fast & free shipping Australia wide & give the gift of sleep this Christmas :)

Key Targets: Only those people who want quality, restful, supportive beautiful sleep, want to wake up feeling refreshed & ready to take on the challenges of the new year.